Like our site? Wanna show some support? Click on one [or all 3 =)] of the banners below to visit one of the Top Petz listings. You can rate this site, and visit lots of other great Petz sites on their list.






Welcome to Dali Central! We are a Petz 5 site, and we have plenty of dogz and catz for adoption. All adoptions are downloadable. We update often, so be sure to check back with us frequently =D.
+UPDATES+
5/16/08 - 1 new breed added; Custom Graphics page added.

5/15/08 - Dali Central now has it's very own hexed Breedz! Visit the Breedz page to check them out!

5/13/08 - The Central Cattery is up and running! Also added some Oddballz adoptions & 2 new litterz on Adoptions Page 3.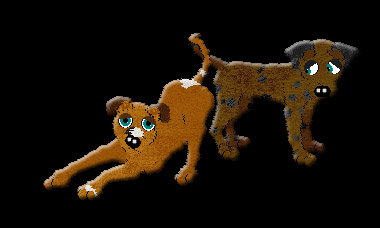 The Petz Ring
Power By Ringsurf